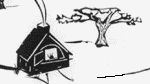 Mayor David Miller's Inaugural Speech
Thanks to David Yee for forwarding this to us. David got it from Councillor Pantalone.
Mayor David Miller's Inaugural Speech, December 2, 2003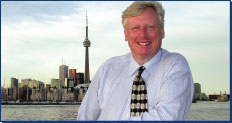 Mayor David Miller
Mayor David Miller
Inaugural address
December 2nd, 2003
---
Chief Justice McMurtry, members of Council, residents of Toronto:

Today I stand before you, buoyed by the great sense of optimism that pervades our city, and deeply honoured to take office as your Mayor.

As I have travelled the city in the days since the election, I have felt that sense of optimism. The people of Toronto are ready to re-engage in the civic process. They want to feel connected to their city government once again. There is a thirst for change and for a new direction on the streets of Toronto.

It is exhilarating.

I understand that it is my job as Mayor, and our job as a Council, to respond with equal enthusiasm and energy. It will be up to us as a Council to show that we have heard the people, that we understand they want to feel that City Hall is on their side.

Members of Council, I am honoured to be elected alongside you. I will ask you to cast your minds ahead three years. I will ask you to think about what, at the end of this term, you will want Torontonians to see that we have accomplished as a team.

What will we 45 do together to make Toronto a magnificent place to live? What will we do together to make this a city that works again -- for all its residents? To make Toronto's government a model for cities across Canada and North America and around the world?

We were elected on a mandate of reform, on an undeniable wind of change that is blowing across Canada's urban centres. We were elected on a mandate that gives us the ability to boldly assume our responsibilities. We were elected on a mandate driven by desire for open, responsible government -- government defined by public, and not private, interest.

My friends, in this term of office, I will urge us as a Council to be thinking about our great city in terms of its neighbourhoods and its communities. The great urban thinker Jane Jacobs has always understood this -- that it is not roads, monuments, or office towers that are the central building blocks of cities -- it is our neighbourhoods.

Neighbourhoods are what make this city great. We must value what is distinct about our neighbourhoods, recognize that which has value beyond its cost. There is no reason, for instance, that we should not preserve the century-old, cast iron street lamps on Palmerston Boulevard -- those lamps are about the history of this city, they are about beauty in public spaces. The passion with which the residents of the Palmerston neighbourhood defend the original lamps is an example of the powerful, physical connection we feel to our neighbourhoods.

And the small retail strips that lend character to our communities -- they are so important. We must push the province to protect them by working to create a small business retail tax class so their tax burden is lower.

I believe that same passion exists in neighbourhoods across this city, and we must encourage it -- ignite it -- by making it easier for residents to participate in building their city.

We all heard repeatedly through the election that it's the so-called small things, like litter, that erode people's pride in Toronto, and I think we all agree that we simply can't let Toronto get dirtier and shabbier.

So, as a Council, let us leave Toronto a cleaner place. Let us commit to beautifying our neighbourhood parks. Is there any reason why a city of Toronto's wealth should not have clean, beautifully landscaped parks? Of course not. We must reverse that most unacceptable display of decline in city services, and we will.

Let us work together, and with city employees, and with business improvement associations, and with all members of the community, to clean up the litter and graffiti that contribute to the sense of decay in the city. Let us devote the appropriate resources and deploy them efficiently in a coordinated, year-round approach.

We must find new and innovative ways of providing city services. The people of Toronto have spoken -- you've told us you want your taxes used effectively to provide the services you need, and you want to see an improvement in the level of service delivered.

To that end, we are moving ahead with the implementation of a 3-1-1 service for Toronto, and expect to launch it by 2005. This service will make efficient use of technology and will dramatically improve residents' ease of access to the city's public services.

What else will we accomplish together as a Council? What else can we do to restore faith in City Hall?

I do not want to dwell on the mistakes of the past. But I feel that if we are to make change together, of the sort that Torontonians cried out for on November 10th, then we must name the problems. The quality of the politics and the policies that emerge from this building is largely dependent on our ability to tell the truth.

We heard time and again throughout the election campaign that people feel City Hall has been run in the interests of only a handful of people who have special access.

We must, as a Council, commit to rid City Hall of this corrosive culture of access-brokering and deal-making. We have all heard from the people of Toronto that there must never be another MFP scandal.

I have certainly heard, loud and clear, that City Hall must be run in the public interest. Not some of the time. Not when it suits us politically to do so. But all of the time.

As part of the effort to restore public faith in City Hall, we must appoint an Integrity Commissioner.

The Integrity Commissioner will establish binding new procedures and practices that meet the highest standards for open, accountable and democratic city government. She or he will report directly to Council, and will be appointed for a fixed term by Council on the recommendation of an independent selection team.

But cleaning up City Hall is only a start.

Members of Council, we must work together to make civic engagement a priority. To do this, we will have to turn a few things upside down.

This year, we will start by making the city's budget process one that is truly participatory. In January, we will hold a series of town hall meetings where the public and key stakeholders will be invited to make submissions at the beginning of the process, before the budget is introduced at Council. Next year, we will start the process even earlier, holding public meetings on the budget in the fall.

We will listen to the city and invite the public's ideas, opinions and energy as we struggle to address our financial challenges.

My friends, I believe -- as you do - in public service. And I believe in delivering city services publicly.

I also have tremendous faith in our city workers. I have never been more proud of them than I was during the SARS crisis in the spring, watching the skill, courage and compassion of public health nurses and paramedics on the frontlines.

Every day the members of Toronto's public service work to balance the economic, social and environmental needs of the city. I want them to know that their ideas and energy will be expected and welcomed. Innovation will be encouraged and rewarded.

And the City must continue to embrace newcomers who bring their talent and skills to Toronto. In the summer we introduced a mentoring programme that allows people to be matched with civil servants in areas like engineering, accounting and IT. This programme helps immigrants overcome artificial barriers like "Canadian experience" and use their relevant experience to work here. This is an area where government can lead, and we should expand it.

The City must also work with the school board to eliminate other barriers -- namely, the user fees that stop community groups, seniors and children from using public facilities. We will lead the charge for better children's services in Toronto by coordinating resources among school boards, child welfare agencies, day cares, health programmes and recreation services.

It is also time to show a new kind of leadership in building productive partnerships with Ottawa and with Queen's Park. I believe there is an appetite for that at both of those levels of government.

Paul Martin has committed to a new deal with Canada's cities.

At Queen's Park, the long reign of a government with an anti-Toronto bias is over. We have a new Premier, Dalton McGuinty, who understands the importance of cities.

I believe that both these leaders know that the health of our largest city determines the vitality of the province and our nation. And they must act soon to show us they understand this -- by investing in public transit, for example.

But we also need to seize this moment, to transform it into a new era. For our city and for our country. The Mayor of Toronto must be a mayor for all the major cities in this country -- we are Canada's sixth largest government. The Mayor of Toronto should set the tone for a new urban agenda across this country. Because getting a new deal from Ottawa and Queen's Park is in fact about politics.

The mayor of Toronto should form alliances with the mayors of Montreal, Vancouver, Winnipeg, Calgary, Ottawa, Halifax and other cities -- and I will. This is the way to bring the federal government into transit funding. This is the way to address the crisis with homelessness and affordable housing. This is the way to expand an urban agenda in this country.

The fact is that we have spent the last six years just fighting to cope with the turmoil of amalgamation and downloading. The effect of that has been that we've abdicated our role as a national leader.

We must reclaim that role with confidence now. We need to re-create the buzz and excitement that comes from being the biggest city in Canada. We need to lead by example.

This week we will have an historic debate at Council -- we will debate the future of our waterfront and the island airport. I will not pre-empt that debate here. But I will speak to the importance of this debate to the future of our city.

In October, I had the privilege of hearing former mayor David Crombie lecture on some of the "big moves" that Toronto has made. He spoke of our historical innovation in social housing, and of Toronto's decision to build a subway line at a time when the rest of North America was moving in the opposite direction, building for more cars on the road. He told us that a city only has so many big, bold moves it can make.

What we do next with our waterfront is another such big move. It might be a glorious move, if we go in the right direction.

I think we are all aware that the eyes of the whole city are watching us this week as we make this decision.

Let us not forget that. Let us not forget how central this issue was to the democratic process that has brought us here today. Many of us were elected on a mandate of stopping the island airport bridge.

As we approach this debate tomorrow, we must ask ourselves: will we ever revitalize this waterfront, will we ever clean up our polluted portlands, will we ever make this shoreline inviting and beautiful from Scarborough all the way to Etobicoke if we allow the construction of the bridge and the expansion of the airport to proceed?

The City of Toronto showed tremendous leadership in the fight against developing the Oak Ridges Moraine. We showed vision. The moraine releases water thousands of years old into the streams that feed our rivers. At a single development site in Richmond Hill, the headwaters of the Don, the Humber, the Rouge and The Holland rivers all meet, and the development represents a permanent threat to the ecological integrity of southern Ontario.

These are not things we could see from within the political boundaries of the megacity. But we understood the importance of the moraine to the health of our city nonetheless, and we fought to protect it.

Now we must approach our decisions about the waterfront and the airport with the same foresight. We must ask ourselves - will this Council have the courage to stand up for the long-term public interest and leave our children a stunning, revitalized waterfront?

Members of Council, let us move forward into the new term with respect for the people of Toronto, with confidence in ourselves, and with the resolve to leave this city better - more beautiful - than we found it.

The climate has never been better for city government to seize its role. The people of Toronto are ready for us to take the road to the future. To strike new partnerships. To find new ways of doing things. To embrace innovation and creativity, diversity and beauty. To make change.

Let us clean up the streets of Toronto together.

Let us bring beauty into public spaces.

Let us heed the cry for open, accountable government in this city.

Let us dare to tell each other the truth - even when it is hard.

Let us be fierce and proud defenders of the public interest.

Let us be driven by what is possible, and not paralysed by what cannot be done.

When Mayor David Crombie was first sworn in, early in the year of 1973, he said this in his inaugural address:

"These will not be easy times, for we have much to do, and little time in which to do it. But I believe that if we [.*.] constantly remind ourselves that we are here to serve the people, then we will not fail."

Mayor Crombie was a wise man then, just as he is now. Let us heed his words.

Finally, I want to say to you that even after nine years in public office, I cannot enter this council chamber without a sense of respect and reverence.

The openness of this space -- the fact that there is not a single, obstructed sightline in this chamber -- is an incredibly important symbol. The room was clearly designed by its architect to convey that message of openness to the people of Toronto, so they would know they are welcome here and that they will be heard in this room.

So, my first appeal to you as Mayor is this: Let this Council -- let us -- be guided by that spirit of openness, which is built into the very walls that surround us.

Our challenges are great. The opportunities are greater -- let us start today.

Thank you.