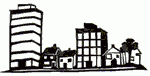 City Playgrounds, 1999
Alphabetical List of Playgrounds
posted December 14, 2004
We have obtained 1999 pictures of city playgrounds and recommendations for playground modifications from the City of Toronto. For summary documents given to us by the City, see City Playgrounds 1999, Summaries.
We have listed the playgrounds in alphabetical order. If you can't find the playground you're interested in, try your browser's "Find" feature. Click on the park name in the Park Page column to see the park's playground pictures from 1999.
The Recommendations documents listed in the Recommendations column are from the City (converted to Microsoft Word format from Wordperfect format by us). The Comments column indicates (by the word "Yes" in the column) the park pages for which community commentary or more recent pictures taken by the community have been added; we are adding these as we can get them. Give us your own comments or pictures at playgroundissues@dufferinpark.ca.
The 1999 Ward column is the ward in which the playground existed in the 1999 scheme of things, and the 1999 Region was similarly allocated in 1999. We are adding more up to date information in the 2004 Ward Column as we can get it.
Note that some of the park names appear to be in error. We have presented them as found. In a few cases we have added qualifiers to the names (eg "North", "South") where there are duplicate park names in different parts of the city. Many parks have several playgrounds presented with distinguishing name qualifiers added by city staff. 23 of the playgrounds have no city pictures; one has no recommendation document. The recommendations are neither attributed nor dated. Playgrounds that are listed for replacement in the "Priority" documents of the summary report listing page are marked here with "(***replace)".