The Unofficial Website of Dufferin Grove Park, Toronto
Publications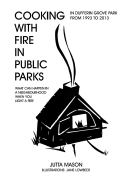 ---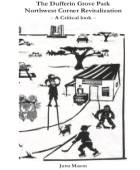 The park reno: a critical look
---
Films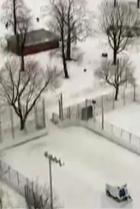 Citizen-Z Cavan Young's 2004 film about the zamboni crisis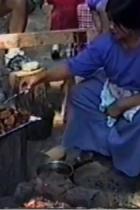 The Big Back Yard in Dufferin park, a 1995 film made by Amnon Buchbinder
---
(:redirect Home.FrontPage:)
(:redirect Home.FrontPage:)
Custodians:
The Dufferin Grove Park Farmers' market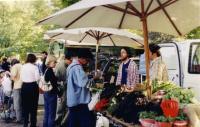 After more than two years as a virtual market with pickup at St.Anne's Church, the market returned to Dufferin Grove Park, south end near the playground, in May 2022 until Oct.27.Until the end of the year, every Thursday, rain or shine, 3 p.m. to 7 p.m., in-person indoor markets are at St.Anne's Church.
NOTE: MOST OF THIS WEBSITE IS NOW A HISTORICAL ARCHIVE ONLY, FLAGGED ON EACH PAGE
---
CURRENT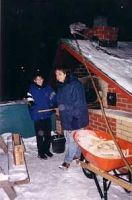 Winter ovens
Nov.8, 2022 (on the dufferingrovefriends listserv): it's the right time to start talking about:
1. the interim configuration of outdoor seating for skaters to change into their skates
2. location of a campfire for warming up and talking to our neighbours, and having some of Mary Sylwester's good vegan soup (remember that soup?) or chili (made in the pizza oven!)
3. adapting the good-quality onsite shed for skate lending this winter
---
---
Dufferin Rink

The rink is set to start getting the ice in -- city staff project the rink opening maybe on Feb.2, maybe on Feb.4.
For updates, see the Dufferin Rink Diary page on the cityrinks website.
---
December is here -- garden coop activities at the park will resume in the spring.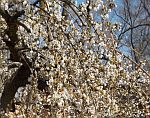 Want to join the Dufferin Grove Park Garden Club Cooperative? For more information, get in touch: gardens@dufferinpark.ca. read more
---
Park maintenance
This past summer there were very few encampments in the park, quickly removed, but there was some new vandalism. Dog walkers, moonlight picnickers, keep a lookout when you're in the park. If you see someone making a mess, or camping, and they look like they might need help, or a reminder to behave better, call 311 and let them know.
Park maintenance reports for 2022
---
The cob courtyard kitchen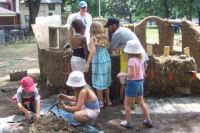 This structure is a remarkable collaborative project -- headed by Georgie Donais, involving over 500 pairs of hands -- both children and adults -- during the three months it took to build it, in 2005. It was plumbed and wired by the city's expert Tech services staff.
It's lasted well, but like every public structure, it needs maintenance. To find out more: cob maintenance, 2022
---
---
Toronto Life about being homeless in Dufferin Grove Park
"I used to own a condo in Toronto. How I ​ended up living in Dufferin Grove Park" by Toni Corrado
---
PARK BOOKLETS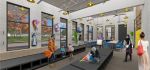 from the editor...
The Dufferin Grove Park Northwest Corner Revitalization Project (2019): a critical look.
---
---
A park booklet: "Dufferin Grove Park as a neighbourhood commons, 1993 to 2015" is posted here -- a little history, at the end of an era, with stories, lots of coloured photos, and some short interviews. Paper copies are available in the park newsletter slots.
---
Farm video
Farmers Ayse and Jens from Marvellous Edibles Farm told us at the market that one of their summer interns has made a short, lively video of life on their farm. Watch it here .
---
The strangeness of medals
The editor's story about getting an award from the governor-general:

One day in January 2012, I got a call from the federal government. It was a woman with a rather formal voice, saying she was calling to let me know that I was getting a "Caring Canadian" award. Would I be able to come to Ottawa in April and attend the ceremony? I could bring one guest.
At the time the bureaucratic troubles that we had been experiencing for years at Dufferin Grove Park were intensifying. So I was not feeling even slightly like a Caring Canadian, more like an Exasperated Canadian. On the other hand...
---