The Unofficial Website of Dufferin Grove Park, Toronto
Publications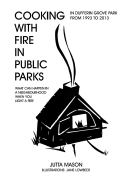 ---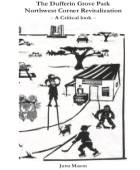 The park reno: a critical look
---
Films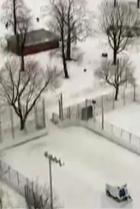 Citizen-Z Cavan Young's 2004 film about the zamboni crisis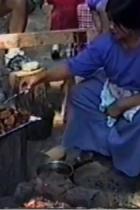 The Big Back Yard in Dufferin park, a 1995 film made by Amnon Buchbinder
---
(:redirect Home.FrontPage:)
(:redirect Home.FrontPage:)
Custodians:
The Dufferin Grove Farmers' market has its own website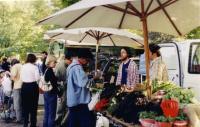 The Farmers' Market is now an online-only source of local farm produce. The orders are picked up at St.Anne's Church parking lot. Read more in the Weekly Market Notes at www.dufferingrovemarket.ca
---
Summer - Fall Park newsletter
The 2020 summer - fall newsletter is now online. In this issue:

---
Learn to use your green thumb at the park gardens (or learn how to acquire one)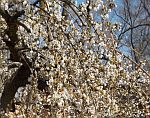 Want to join the Dufferin Grove Park Garden Club Cooperative? It started up again May 27, 2020. During August, gardening sessions are Tuesdays 6-8pm, Wednesdays 9-11am and Fridays 9-11am. Find out more
---
Covid news
....from the CELOS website: Daily updates from Ontario and Toronto medical officers of health -- lots of information
---
News before Covid
The February newsletter was a special government issue.
Highlights:
---
Toronto Life about being homeless in Dufferin Grove Park
"I used to own a condo in Toronto. How I ​ended up living in Dufferin Grove Park" by Toni Corrado
---
BLOG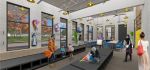 from the editor...
The Dufferin Grove Park Northwest Corner Revitalization Project: a critical look.
---
Reports

The Dufferin Grove neighbourhood is UNDER CONSTRUCTION: see our MAP of 23 new major developments (many condos, some rentals, some very tall towers) + 4 park/community centre renovations or replacements
---
The Freedom of Information request about the state of the Dufferin Grove Rink gives no evidence of anything wrong with the rink pads. Read the report here
---
The "Northwest corner revitalization" meeting reports, documents and correspondence:
page 1, page 2, page 3, page 4.
Question: why not use the $4 million to fix the whole park instead of just one corner? What needs fixing.
Answer: because the city's Capital Projects planning staff can't cover their payroll by just fixing things, they need big new projects.....read the posts
---
Accessibility for everyone at Dufferin Grove Park:
- a little history and a tour with the head of the Stopgap Foundation, Luke Anderson: pictures and text and the talk he gave at this park, here.
---
A park booklet: "Dufferin Grove Park as a neighbourhood commons, 1993 to 2015" is posted here -- a little history, at the end of an era, with stories, lots of coloured photos, and some short interviews. Paper copies are available in the park newsletter slots.
---
---