The Unofficial Website of Dufferin Grove Park, Toronto
Films, videos, slide shows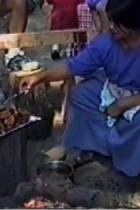 The Big Back Yard in Dufferin park, a 1995 film made by Amnon Buchbinder
In the Neighbourhood
---

Local service providers
If a pipe bursts in your basement or your roof leaks, where do you turn? Find out your neighbours' favourite fixers, where your neighbours like to go out to eat, who they go to for piano lessons, and more. This list Local Service Providers is a compendium of listserv posts from four local lists
In Neighbourhood Section, there is a repository of information, stories, and notices from around the neighbourhood. It includes Community News And Notices , Local Artists and Performers
---

17th Really Really Free Market at Campbell Park
Saturday, Jan.4
195 Campbell Avenue, near Landsdowne and Wallace
Open from 10am until 4pm. Bring your items before 3pm. Clean and usable items only.
Everything is free--really! No swapping, not trading. Bring what you don't need, take what you need.
(:redirect Home.FrontPage:)
Basics
Search dufferinpark.ca
Dufferin Grove Park
Dufferin Grove Park is a public neighbourhood park located in Toronto Canada, just south of Bloor, on the east side of Dufferin.
Friends of the Park
This is not a government website. See About Us and the Park for more information. A project of CELOS.
---
For the basics, see
- Website & Privacy Policies
- How To Get Involved
- The Role of the Park
Location

and Contacts

Click here for a map.
Email:dufferinpark@gmail.com
Staff: 416-392-0913
dufferinpark@gmail.com

Local Discussion Groups
Independent neighbourhood groups:
Publications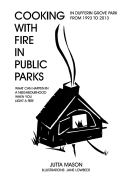 In the Neighbourhood
---
(:redirect Home.FrontPage:)
Custodians:
News
ANNUAL WINTER CRAFT FAIR SUNDAY DECEMBER 15, 11 am to 4 pm.
---
DUFFERIN GROVE ORGANIC FARMERS' MARKET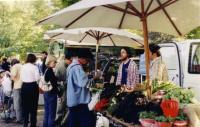 The Weekly Market Notes for Thursday December 12th (3:00pm - 7:00pm) are on-line. Skate & Shop Season is back at the market, and there's lots of great food coming in. Read more>>
The Farmers' Market continues all year round, every Thursday, rain, snow, or shine. At this time of year, you'll find it in the zamboni garage and rinkhouse, with a few vendors outside as well. Read more background info about the market>>
---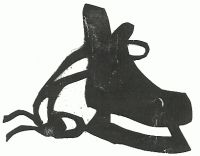 December newsletter is online
---
Dufferin Rink season
Dufferin Rink opened on November 23. It's one of 53 municipal outdoor rinks (cooled by compressors) in Toronto -- more than any city in the world.
See the schedule for details.''
For the most up-to-date rink information citywide: cityrinks.ca
---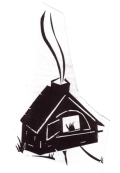 Friday Night Suppers
A much smaller version of Friday night supper will start up in January, inside the rink house.
From 6 (ish) to 7.30 There is always soup, a vegetarian or vegan entrée, a meat entrée, a side dish, a salad, and dessert. Although the money all goes back directly to the City now, prices listed are still only a suggested donation. If you can't spare the cash, donate at some other time – nobody goes away hungry! (Of course, if you feel like donating more than the suggested amount, that's fine too.) Click here for this Friday's menu.
Details around food purchasing are still being worked out - for a preview take a look at this new release that CELOS prepared about cost accounting as it pertains to Dufferin Grove: Cost Accounting
---
Regular activities
CAMPFIRES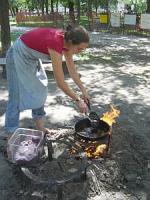 There are three small-group campfire locations – centre path, south path, and beside the rink. The centre path fire circle is in the middle of the park, and the south path fire circle is beside the cob courtyard. The park's recreation staff book the cooking fire times. They also give fire safety training and are available to help start/end your fire. You can email them at staff@dufferinpark.ca, Read more >>
---
SPORTS
The rink season
It began on November 23, 2013. For Dufferin Rink current information: 416 392-0913. For citywide outdoor rink updates: cityrinks.ca.
---
Pizza Day
Pizza days are over until next spring.
Weather permitting in season. $2.50 per pizza is the requested donation. You get a lump of dough, some tomato sauce, and cheese, and you can pick toppings from the park gardens when they're growing there. If you plan to bring a big group (more than 12 people altogether) please call ahead to warn the staff 416-392-0913 or email dufferinpark@gmail.com."
Details on Pizza day information page
---
Gardening 2013
The garden club is over until next February (2014) when it will be time to start the bedding plants. 2013 was an excellent gardening season all over the park.
---
---