The Unofficial Website of Dufferin Grove Park, Toronto
Publications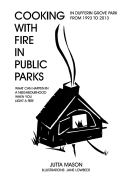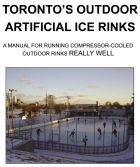 Films, videos, slide shows
---
---
(:redirect Home.FrontPage:)
In the Neighbourhood

Local service providers
If a pipe bursts in your basement or your roof leaks, where do you turn? Find out your neighbours' favourite fixers, where your neighbours like to go out to eat, who they go to for piano lessons, and more. This list Local Service Providers is a compendium of listserv posts from four local lists
---

17th Really Really Free Market at Campbell Park
The first Saturday of every month
195 Campbell Avenue, near Landsdowne and Wallace
Open from 10am until 4pm. Bring your items before 3pm. Clean and usable items only.
Everything is free--really! No swapping, not trading. Bring what you don't need, take what you need.
---
(:redirect Home.FrontPage:)
Custodians:
News
DUFFERIN GROVE ORGANIC FARMERS' MARKET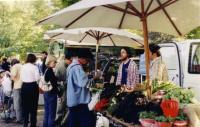 The Weekly Market Notes for Thursday April 17th(3:00pm - 7:00pm) are on-line. Read more>>
The Farmers' Market continues all year round, every Thursday, rain, snow, or shine. At this time of year, you'll find it in the zamboni garage and rinkhouse, with a few vendors outside as well. Read more background info about the market>>
---
SPORTS
The rink pads are ready for use! We're now taking bookings for the hockey pad. There is still snow piled up on the basket ball court but there are 2 extra hoops on the rink pad. Sadly, skate park set up has been delayed till the end of the month. Soccer bookings start first week of May.
See more in the Sports section
---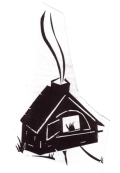 Friday Night Suppers are now over for the winter. They're scheduled to resume in June, outdoors by the bake-ovens.
To see Friday night menus over the past few years, click here.
---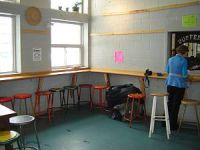 March 2014 newsletter is online
Regular activities
CAMPFIRES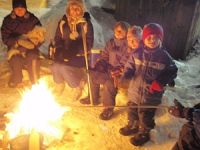 There are three small-group campfire locations, but only two are in use in any given season – centre path and rinkside in winter. The centre path fire circle is in the middle of the park. The park's recreation staff book the cooking fire times. There is an orientation and fire safety session for first-time users, and staff are available to help start/end your fire.
You can email staff at dufferinpark@gmail.com,
---
Pizza Day
Pizza days will start again in May or June.
Weather permitting in season. $2.50 per pizza is the requested donation. You get a lump of dough, some tomato sauce, and cheese, and you can pick toppings from the park gardens when they're growing there. If you plan to bring a big group (more than 12 people altogether) please call ahead to warn the staff 416-392-0913 or email dufferinpark@gmail.com."
Details on Pizza day information page
---
Garden Drop In Time: Sunday, April 13, 2 - 4 pm
We've planted tomatoes, basil and parsley in the seeding trays and this Sunday we'll seed eggplant, peppers and onions. All these plants need a head start indoors before being planted out in the garden so that they'll reach maturity in our very short summers. We'll also head outside and start cleaning up the perennial beds, weather permitting, to help along the spring bulbs.
---
---