---


---
Dufferin Grove Park ~ June 23rd to June 27th, 2010
The performance schedule will be identical each evening. Dinner will be served 6pm-7pm followed by
Part I
at 7pm and
Part II
at 8:00pm.
---
6pm - Dinner is served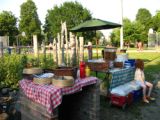 Each night there will be a delicious organic meal served from the park's two wood-fired ovens. The meal will consist of a choice between a meat or vegetarian/vegan entree for $6, as well as soup, salad and dessert at an additional price. Food is sourced locally primarily through the Dufferin Grove Park Farmer's market. In addition to the adult meals we will also provide cheap options for kids. The menu will change every night.
---
Part I
---

Hosted by The Spee Society
This year we welcome new host The Spee Society, taking over from our beloved hosts Les Trouvères. The Spee Society is another name for performer/creator Kiersten Tough, well known to Cooking Fire audiences in a number of guises. She performed at the first ever Cooking Fire Theatre Festival in Zuppa Theatre's Uncle Oscar's Experiment, then again with Zuppa Theatre in Open Theatre Kitchen in the festival's third year, and then went on to create her solo show, Lear's Shadow, for Cooking Fire 2007. In 2008, she was back at the festival, co-creating Hellooo, with festival co-artistic director Sarah Cormier. Now we are thrilled to have her back again to host this year's performance extravaganza.
---

The Little Farm Show tells the story of an eccentric farmer named Millicent, and a giant, over-grown carrot hepped up on hormones, who has escaped the industrial carrot farm because she is too big to sell. Realizing her destiny is to be broken up and sold as a bag of 'mini-carrots', the Carrot makes a break for it, but soon discovers her freakishness out in society.
---

In a glorious feast touching sometimes upon the clown, sometimes upon the burlesque, yet always the urge of an empty stomach, GRUB speaks of food and all its substitutes, linking it all by a simple but true fact: eating is killing. Like the digestive system and all its mechanics, every species serves the planetary lunch. In the great jungle, eat... or be eaten!
---
7:40pm - Dessert and Coffee Break
---
Part II
---

This poignant and stunning piece of absurd theatre finds its inspiration from the tall tales unearthed by the Brothers Grimm. Faithful to the original Grimm stories, GRIMM too is a whimsical and moving piece filled with romance, tragedy, and comedy. These strange, mythical stories speak to us about our own experiences of fear, courage, love, hope, joy and wonder in our daily lives.
---

Inspired by the language of Cormac McCarthy and William S. Burroughs as well as the Spaghetti Westerns of the 1950's and 60's, The Dead Road is equal parts Wild West Show and cultural scavenger hunt, balancing the stillness of the open range with the rowdiness of a barroom brawl, and weaving vaudevillian comedy, live music, campfire songs, puppetry, and the smell of frying bacon into a passion play for the North American frontier.
---
Using music from Schubert's 1827 song cycle Winter's Journey and poetry by Mary Oliver, Come and Sleep is an operatic fantasy between voice, cello, and silence, using sources as wide-ranging as Japanese fox folklore and the writings of polar explorers to explore the relationship between identity and place, and the consequences of transformation.
---
comments? e-mail cookingfire@gmail.com
---
The Cooking Fire Theatre Festival gratefully acknowledges the generous support of: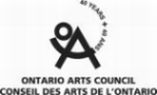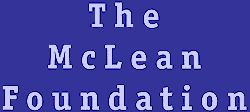 In partnership with: