September 10 2011 park diary
The "Toronto stop the cuts" organizers said that this would be a kind of people's parliament, with many discussion groups working on a brief for the City's budget meetings at the end of September. The City said it was an unpermitted demonstration endangering staff safety. Here is a diary of the day, as it unfolded.
From park friend Jonah Gindin: "Almost 2,000 people have signed the Toronto Declaration that came out of the Saturday Mass Meeting. The Declaration will be presented to the Executive Committee of City Council on September 19th as a deputation. Would be great to get more signatures!"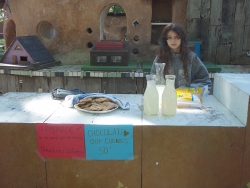 The playground was extremely busy all day, with children playing and grownups talking, The playground cafe was not allowed to open, sio one young girl set up a lemonade stand instead.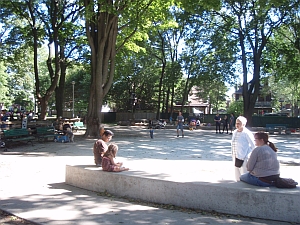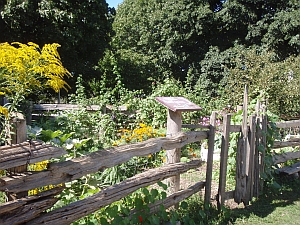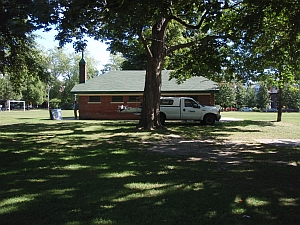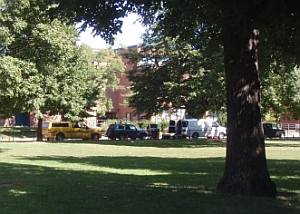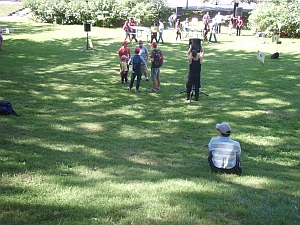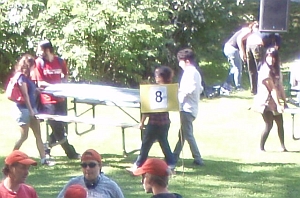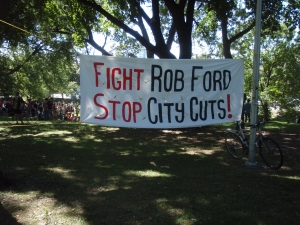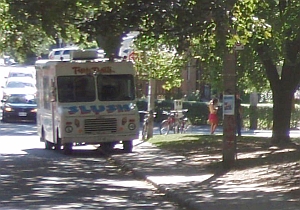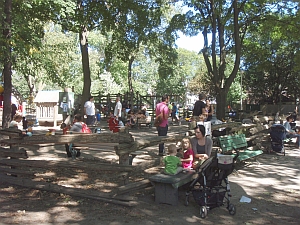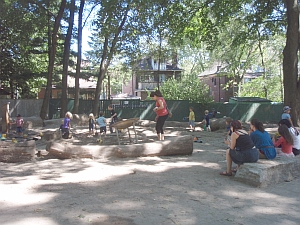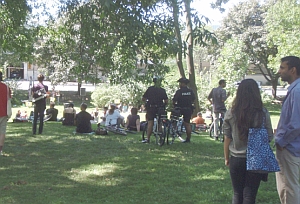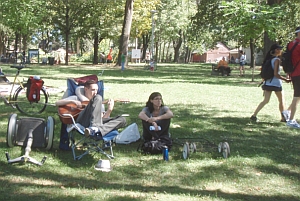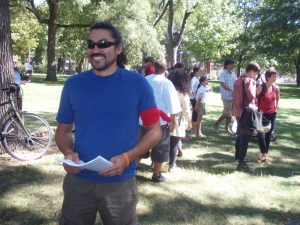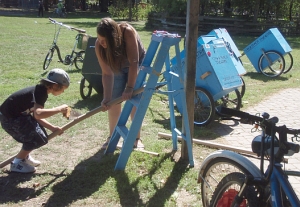 Normal park activities continued as the meetings got into full swing. The park's programs (wading pool, cafe) had been cancelled and the two on-site staff were directed to stay inside for their safety.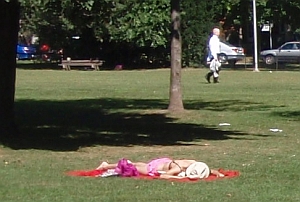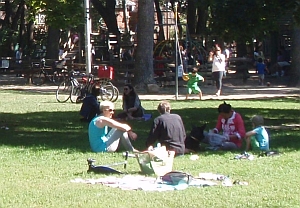 There was a holiday mood in the park, with some people participating in discussions, and many more talking or playing music or sunbathing.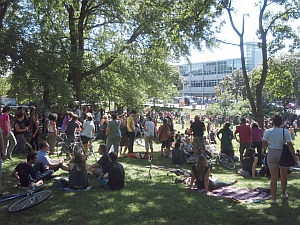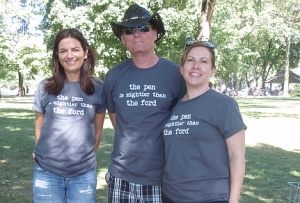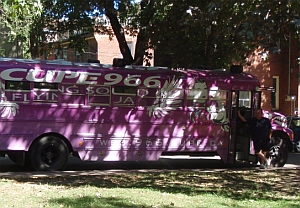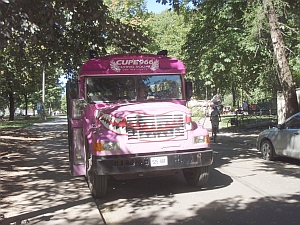 No group which regularly uses the park on weekends had stayed away. The volleyball players didn't even seem to even be aware of the meetings that were taking place down in the Garrison Creek Hollow. The film people continued filming their Ford car commercial at the north end of the park.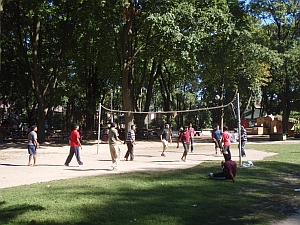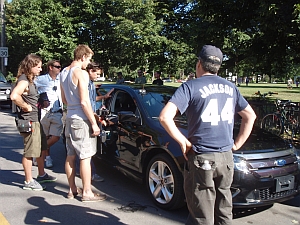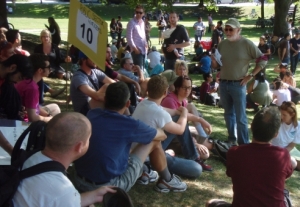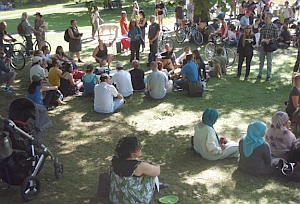 By the end of the afternoon, with the discussions over, most people left, the "Stop the cuts" crew cleaned up, and the park was just the same as before.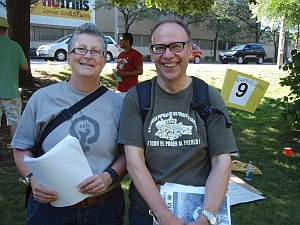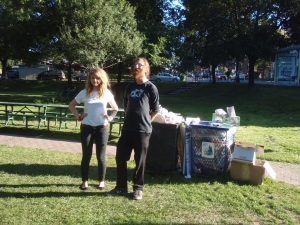 ---
In the media:
BlogTO: Toronto Mass Meeting to Stop Ford's Cuts, September 17, 2011
The Star: 500 gather to stop 'across the board' city cuts,September 10, 2011.
Toronto Sun: Rally demands end to Ford's budget cutting, September 10, 2011.
CTV: Hundreds protest against service cuts, September 10, 2011.
Now Tronto: The anti-Ford manifesto
Torontoist: Weekend Newsstand: September 10, 2011
Activist Communique: Activists allege that city attempted to block Toronto Stop the Cuts meeting, September 9, 2011.
Now Toronto: Anti-Ford group accuses city of trying to shut down rally
Torontoist: Toronto Stop the Cuts Accuses City of Trying to "Block Mass Meeting" at Dufferin Grove, September 9, 2011.
newstalk1010: City Accused of Disrupting Event Opposing Service Cuts, September 9, 2011.