posted February 13, 2006
Dufferin Rink, as painted by Samuel A. Bietenholz: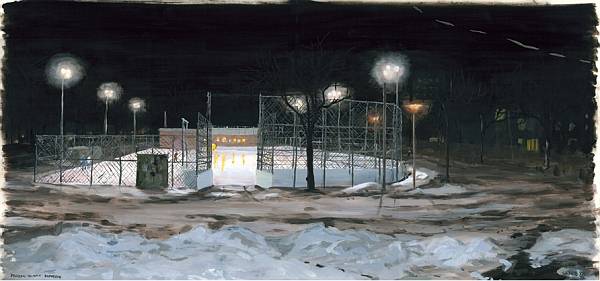 Artist Samuel Bietenholz painted this scene at Dufferin Rink. We found it in the "City Streets 2006" calendar (published by the Artists Foundation) and asked Sam if we could reproduce it here. We are very pleased now to share this with the neighbourhood, with permission. Thanks Sam!
For the full size image, click here, and expand your browser window to fill the screen.