(click to open)
Quick Page Table of Contents
Latest News
Dog owners be aware, Giambrone's office has unleashed By Law officers
Isaac Meyer wrote:
Hello Neighbours,

I know that many of you are dog owners so I just wanted to pass on a heads up that the city's by law enforcement is targeting Ward 18 for any off leash dogs. I just received a $260 fine for having my dog off leash in McCormick field in the pouring rain at 8:30am when there was absolutely no one else was there.

The By Law officer did provide me with some background. It seems that Councillor Giambrone's office has insisted that the city should be patrolling and enforcing a no-tolerance ticketing of the parks in this area. Apparently, Ward 18 is the only ward in the city that does not have a designated off leash area which makes us easy pickings for collecting lucrative $260 fines.
posted on June 26, 2008
City dog-bylaw officers have been unleashed on our parks to hound canine lovers and stop Rover from roving
By: MIKE STROBEL
Published: June 11, 2008
Source: Toronto Sun

There's a big stink at Ashbridge's Bay. And I don't just mean the sewage plant.

Such a peaceful park, too, especially when, like yesterday, mist rolls over Woodbine Beach and turns the basswoods a satin grey.

But menace hides in those trees and in the long grass and along the sandy trails.

"I'm looking over my shoulder all the time," says Krisy Tengberg, 49, walking her yellow Lab, Max.

"You never know when they're going to jump out of the bushes."

Tension is so high, the locals have taken to wearing whistles to warn each other.

"They're too aggressive," says Harry Kitamura, 67, who ought to know. He's a retired tax auditor.

"They can't go pushing people around like this."

They? American tourists? Druggies? Canada geese?
From the July 2007 Newsletter
THE CITY'S NEW DOG POLICY
From the proposed new City of Toronto Parks off-leash dog policy: "The 2008 request for ten new By-Law Enforcement Officers, including supplies and space rental costs for 6 months in 2008 will require $666,600 of Operating Budget funding and an additional $175,000 of Capital Budget funding for five new vehicles. For 2009, an annualization of $496,600 will bring the total annual Operating Budget funding to $1,163,200. In addition, approximately $405,000 per year of Parkland Capital improvements will be requested to support the installation of off-leash amenities in parks." http://www.toronto.ca/legdocs/mmis/2007/pe/agendas/2007-07-04-pe07-ar.pdf
At an additional cost of $1.6 million every year, that's a lot of money! 40 people came to make deputations at the Parks and Environment Committee Meeting on July 4. Two deputants gave us their web site addresses, with two very different perspectives: www.highpark.org and www.playatthepark.ca.
Parks manager Sandy Straw is the lead on the new policy. The City also brought in the director of by-law enforcement from Calgary, Mr. Bill Bruce, to speak to the councillors. He emphasized Calgary's close attention to dog licensing, strict by-law enforcement, and large number of off-leash areas.
For its new off-leash areas, the City's report suggests mandatory dog owners' associations, which would sign letters of agreement with the City. At the same time all unofficial off-leash dog areas will be targeted for intensive ticketing. This will have an effect on Dufferin Grove Park's dog owners. Dufferin Grove Park staff are prepared to schedule a few park dog-policy conversations if that's wanted (less formal than a public meeting, but open to anyone, and around a few picnic tables – a lead-up to any larger formal meeting called by the Councillor.) Should there be an official off-leash area at Dufferin Grove? If so, where? To follow up, or for more information, call Dufferin Grove Recreation staff Amy Withers, or e-mail her at awither@toronto.ca. Or call Councillor Adam Giambrone's office at 416 392-7012.
HURRAY FOR JUDY SIMUTIS AND FOR HER MOTHER MURIEL
Judy Simutis has been walking her dog Elmo in the park for years, and in the winter she bakes Rice Crispie Happy Faces for the rink snack bar whenever there's a special occasion. On Monday of the Canada Day weekend, Judy brought over a big box with red-and-white-icing Canada Day cupcakes arranged like the Canadian flag. She had decorated the box with Canada's coat of arms. Those cupcakes were delicious, and Judy is a person who really knows how to mark special days.
Judy often brings her mother Muriel to Friday Night Supper in her wheelchair. Later this month, it will be Muriel Simutis' eighty-fifth birthday. Judy's planning to bring a cake to share with the neighbourhood – as always. A chance to sing happy birthday and applaud Judy and Muriel – July 22.
---
posted on July 05, 2007
Leash Free Policy (and more permits) may be in force by the fall of 2007
Leash-free policy lacks teeth: Critics

By: JOHN SPEARS, CITY HALL BUREAU
Published: July 05, 2007
Source: thestar.com

Dog owners who want an off-leash area in their neighbourhood will have to form an association and negotiate terms with city officials under a new policy recommended by the city's parks committee.

But critics said the policy fails because it doesn't require all leash-free areas to be fenced.

Three dozen citizens addressed the committee on the new policy, and no consensus emerged between dog owners and those who want more protection from dogs.
Older News
posted June 30, 2007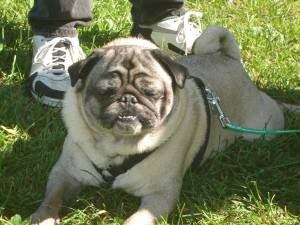 On July 4th the City of Toronto Parks and Environment Committee will receive a staff report on the proposed Dog Walkers Permit Policy and hear a presentation on the proposed Off Leash Areas Policy.
The meeting will run from 9.30am to around noon in City Hall, second floor, Committee room 1. See the Committee's agenda for more detailed information:
These proposed policies follow a consultation process, which brought councillors to various areas around the city.
The new proposed policy has two main differences from the way things work now:
A specific committee and petition process may allow an off-leash zone to be created in any size of park.
Commercial (paid) dog walkers of more than 4, 5, or 6 dogs simultaneously will have to obtain a 100-200 dollar permit through the City.
For more information go to: http://www.toronto.ca/parks/dogs.htm
posted June 09, 2007
The City of Toronto has started consultations for a new dog policy in parks. This is a new direction for parks in some ways and has a community consultation period, until around July 4th 2007. So read all about it, think about and mail your councilor if you have got something to say.
For more information go to: http://www.toronto.ca/parks/dogs.htm
posted April 07, 2007
Look out for dognappers!

From the Globe And Mail:
The good, the bad and the pugly
A recent west-end dognapping proves that there is a cost to being too cute
BERT ARCHER

Special to The Globe and Mail
A week ago Tuesday, Candice Litigio left her pug, as she often does, in the backyard when she went to work. It was window-cleaning day, and when the window cleaners were done, they left the backyard gate open and the dog got out.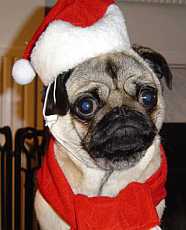 posted September 7, 2006
Pugalug Gathering
Sunday September 10, 2 to 4 pm
The Pugalug rescue group is having a pugalug gathering at Dufferin Grove Park. There will be t-shirts, wristbands, and plush pugs for sale to raise funds for more rescues (they say they've rescued 29 pugs since October 2005) and for a veterinarian medical fund.
posted April 18, 2006 From: Play At The Park Group, Email: playatthepark@gmail.com
Premika Ratnam writes from Jean Sibelius Park
PLAY AT THE PARK-PRESS RELEASE APRIL 10, 2006
Children should be able to play sports and other activities on grass at small parks such as Jean Sibelius Park – and not just within the small, fenced-in area for young children. Small parks (less than 0.5 hectares) should serve a more diverse group than very young children and dog owners.
There is growing concern that the new Dogs in Parks Strategy, developed by the city, will increase the competition between children and off-leash dogs for space. This can affect how children and youth will have access to parks for active play in the future. The policy process has been closed. Viewing or responding to the drafts being prepared by senior staff of the city before it goes to the Economic and Development Committee has not been permitted. The public may be seriously compromised by not having timely input into a policy that affects the way park space is shared by diverse users.
posted April 11, 2006
Dog Talks - Call for park policy input
According to the newspapers, Parks and Recreation manager Sandy Straw and a working-group of park users have been meeting for a year to address the question of dogs in parks. Dufferin Grove Park users have not been asked about their dog ideas, but that doesn't mean they don't have any. To find out what these ideas are, park staff Mayssan Shuja will be walking around the park with her notebook asking park users about dogs in the park.
Mayssan will be out in the park asking questions at the following times: Wednesday April 12, 5.30 to 6.30 p.m.; Thursday April 13 at the market, 5 to 6.30; Saturday April 15 at 3 p.m. at the playground; Monday April 17, 7 p.m. to 8 p.m.; Thursday April 20 at the market, 5 to 7 p.m., and Friday April 21, 5 to 7 p.m. If you don't find Mayssan during any of those times, you can call the park and leave her a message (416 392-0913) and she'll call you back. Or you can e-mail her at mayssan@dufferinpark.ca. If you e-mail, specify whether you'd like your comments posted, with or without your name, on the park web site dog pages (www.dufferinpark.ca, click on "dogs.")
A dog owner who went to a meeting in the Beaches says they were told that each park would have a small committee made up of one volunteer from each user group (parents, soccer players, dog owners, professional dog walkers, etc.), to decide that parks' dog policy. That sounds a bit hit-or-miss. It might be a recipe for resentment if others feel ignored. So we'll try to get as many people as possible giving their ideas at Dufferin Grove, and see if we end up with more light than smoke.
posted April 20, 2006
Dog Talks 2006
For the first round of park user comments and suggestions about Dogs in Parks click Dog Talks 2006

posted June 8, 2005
Bylaw enforcement officer
Warning: A city bylaw enforcement officer is currently handing out $175 fines in the park to people who do not leash their dogs.