posted June 30, 2007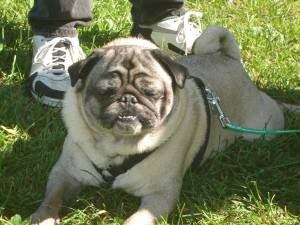 On July 4th the City of Toronto Parks and Environment Committee will receive a staff report on the proposed Dog Walkers Permit Policy and hear a presentation on the proposed Off Leash Areas Policy.
The meeting will run from 9.30am to around noon in City Hall, second floor, Committee room 1. See the Committee's agenda for more detailed information:
These proposed policies follow a consultation process, which brought councillors to various areas around the city.
The new proposed policy has two main differences from the way things work now:
A specific committee and petition process may allow an off-leash zone to be created in any size of park.
Commercial (paid) dog walkers of more than 4, 5, or 6 dogs simultaneously will have to obtain a 100-200 dollar permit through the City.
For more information go to: http://www.toronto.ca/parks/dogs.htm
posted June 09, 2007
The City of Toronto has started consultations for a new dog policy in parks. This is a new direction for parks in some ways and has a community consultation period, until around July 4th 2007. So read all about it, think about and mail your councilor if you have got something to say.
For more information go to: http://www.toronto.ca/parks/dogs.htm