On this page:
About the Market | Latest Market News | Latest Food News | A Taste of the Market | Vendor Listing
(click to open)
Quick Page Table of Contents
About Dufferin Grove Farmers' Market
See the Weekly Market Notes for a summary of the current week's offerings and events at the market.
Every Thursday 3:00-7:00 all year around
Outdoors around the rinkhouse in summer; in and around the rinkhouse in winter.
Location

Click here to view a map. Dufferin Grove Park rink house (875 Dufferin, S of Bloor), across from the Dufferin Mall. The rink house is in the northwest corner of the park, just off Dufferin. The closest subway stop is Dufferin Station (one block north). The Dufferin buses, both northbound and southbound, stop every three minutes right outside the rink house.

Contact

Phone: 416-392-0913 | email market@dufferinpark.ca

Parking

posted February 25, 2007

You are very likely to get a ticket if you park illegally on Dufferin Park Ave., the little street leading into the park. Please obey the signs. Just a short walk away, across from St. Mary's High School on the north side of the park, there are special signs allowing parking on Thursdays for market hours. Please use those spots or other legal ones in the area. See satellite image.

Map of Farms

See our map of farms that come to the Dufferin Grove Farmers' Market.

---

Email Subscription

Anyone who wants to be on the weekly market notes e-mail list can subscribe by filling in the form (very simple).

---

Applying to Vend

We always maintain a balance of over half farms on our vendor list. Our vendor turnover is low, but we are interested in learning about local organic food ventures. If you are considering applying to sell at the market, please read our vendor guidelines(see the Vendors page for a link), and then contact Anne Freeman via email to market(at)dufferinpark.ca.

---

For some views of the market, see the Berman Photo Gallery , Pinkus Gallery.

---

See the Toronto Farmers' Market Network website: tfmn.ca
News 2014
posted on February 24, 2014
Egg Farmers Caught Lying to Consumers About Hens' Lives
By: Piper Hoffman
Published: February 19, 2014
Source: care2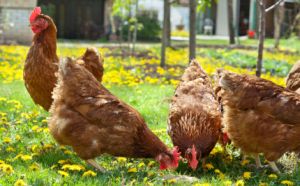 Eggs laid by happy hens, with space to frolic and lounge in the sun, are a more attractive buy for many shoppers than eggs from hens caged in factory farms. It's no wonder, then, that egg producers strive to give the appearance that their hens live the good life.
Too often "appearance" is where the happy ends, as it did at Judy's Family Farm. Judy's packaged its eggs in cartons festooned with pictures of hens enjoying expansive grassy fields, accompanied by the statement that the hens are "raised in wide open spaces in Sonoma Valley, where they are free to roam, scratch, and play."
The reality was different. The hens weren't outside, but inside. They weren't raised in wide open spaces — they were crammed together in tight spaces. They weren't free to roam, scratch, or play. They didn't even have space to stretch their wings.
Latest Market News 2011
posted August 5, 2011
Farmers' Costs to Attend Toronto Markets
Vendor sales can range from $100/market for small-scale city-based vendors to several thousand per day for larger produce farms at peak season. In general, it is not considered economically viable for a farmer to come into the city for sales of less than $1,000, but many farmers have made investments in developing customer bases at small or new markets in Toronto where sales are lower, counting on longer-term success. While higher sales numbers can sound like a lot of profit, here are some things to bear in mind:

For produce farms, production costs (seeds, fertilizers and soil amendments (organic or conventional), irrigation equipment, machinery & repairs, temperature-controlled storage/washing/packing facilities, insurance, interest on farm loans, on-farm labour for cultivating, planting, weeding, harvesting, etc.) make up about 70% of the final price of produce at market.

For meat farms, sales volume is generally lower than for produce, and production costs are somewhat different, for example: a year of labour, fencing, shelter, veterinary and feed costs to raise calves to maturity, shipping and butchering costs ($45/animal plus approximately .45/lb to cut and wrap), staff to stay behind feeding animals. In the end, the total is again about 70% of the retail price at market.

So, for each $1,000 in sales, a farmer has $300 to cover all 'going-to-market' costs. These include:

1) Time (not including harvest, washing and packing in crates): in addition to market hours, 1.5 to two hours loading and unloading the truck on-farm, on average two hours travel at each end, plus 1.5 setup and .5 cleanup at the market, so a 4 hour market takes approximately 12 hours labour for two or more people. (Estimating the cost to the farm of having the farmer absent at peak season is harder.)

2) Gas and vehicle wear & tear: current estimates for a truck are .75-$1/km travelled, so for even the closest farms, over $100/market in travel round-trip. For farmers coming in from Niagara/Prince Edward County and other areas farther from Toronto, costs are substantially higher.

3) Equipment and supplies: tents, tables, signs, weigh scales, hand trucks, other display equipment, coolers and ice if needed, baskets, bags

4) Fees: markets charge about $25/week in table fees (or sometimes more) to each vendor to cover insurance, permit fees, some promotion, at-market equipment and manager/support staff time. Most farms also pay an extra premium on their own insurance to cover them at market.

Markets typically run for about 22 weeks, though some continue through the winter, with lower sales volume. Whatever the farmer earns at peak season must cover their expenses for much longer, and provide a buffer against crop failures; as well, for every top-notch day (eg/ peak of strawberry season) there will be slower ones, including days when inclement weather results in poor customer turnout but expenses must still be covered.

Why do they come? Farmers may work out an overall plan (participating in two markets in different parts of the city by dropping product and family/staff at one and attending the other, balancing production for a CSA (weekly box share program) with sales at markets, using direct sales as an alternative to the collapse in opportunity that occurred following mad-cow fears, combining deliveries to stores or restaurants with a trip to market...) that helps to reduce the risks and makes attending markets more viable. They also value the direct feedback, interaction and promotional value of markets. However, after calculating their expenses, it is easy to see that farmers must manage all aspects of their operations expertly to make a profit, and any trend towards higher costs would make it impossible to earn a living.

Toronto Farmers' Market Network, August 2011
From Lorenz Eppinger, Greenfields Organic Farm: Please send to your federal MP and pass on to others before Feb 8.
(This letter came from Arnold Taylor, President of the Saskatchewan Organic Directorate. He has been a major supporter of two Saskatchewan farmers' plight against the major corporation Monsanto.)
Dear
I strongly urge you to vote in favour of Bill C-474, an Act respecting the Seeds Regulations (analysis of potential harm) on February 9, 2011 and to speak during the debate on the bill on February 8, 2011. The text of the bill is as follows:


An Act respecting the Seeds Regulations (analysis of potential harm) Her Majesty, by and with the advice and consent of the Senate and House of Commons of Canada, enacts as follows:
1. This Act may be cited as the Seeds Regulations Act.
2. The Governor in Council shall, within 60 days after this Act comes into force, amend the Seeds Regulations to require that an analysis of potential harm to export markets be conducted before the sale of any new genetically engineered seed is permitted.


Bill C-474 is needed in order to protect all farmers, organic and non-organic alike, from the market impacts of genetically engineered crops. Had Bill C-474 been in place prior to the release of genetically engineered canola, we might still be able to grow certified organic canola on the Prairies, and European's might still be purchasing Canadian canola and canola meal. All flax farmers might have been spared the millions of dollars of losses caused by the GE Triffid flax contamination crisis. Canadian alfalfa growers are very concerned about losing their best export markets as a result of the contamination that would surely happen if GE alfalfa is approved for sale in Canada, as it recently was in the USA. Market losses that would result from contamination if GE wheat were introduced would be in the billions of dollars. Future genetically engineered crops are predicted to contain industrial traits for biofuel feedstocks and drugs for pharmaceutical crops. Contamination of our food plants with these traits would most certainly damage, or even destroy markets for Canadian food crops.


Canadian farmers should be protected from market impacts of GE contamination of their fields and farms so they can contribute to providing the kind of wholesome, non-genetically engineered food that the public at home and in our export markets are increasingly demanding.


Please stand with Canadian farmers and consumers and support this important bill.


Sincerely,
A Taste of the Market -- Every Week
posted August 5, 2011
Hungry? There's always a bit of food to try or snack on at the market. Menus vary according to the season, but here are some examples: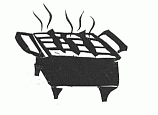 Sweet or Savoury Crepes or burritos from Clement's Crepes
Sandwiches and Rotis from Fish Shak
Ice Cream cones from Best Baa
All-organic, vegan salads and main dishes from The Organic Supper Club
Park oven focaccia and cinnamon buns
Hot dogs and tofu dogs
Hearty soups and salads with slices of park bread
Treats from Alli's Bakery including samosas, sugar-free cookies, and spicy buns
Tortillas with a range of fillings and chocolate drinks from Chocosol
Gluten-free savoury or sweet baking from DeFloured
See the Tasting Fair Photo Gallery.
Vendor Listing
Akiwenzie's Fish: Andrew and Natasha Akiwenzie are known for their fresh & Smoked Georgian Bay Fish. They have a blog to keep you up to date on fishing conditions and what's new: akiwenziesfish.blogspot.com Contact: Email: akiwenziefish@gmail.com
---
Bees Universe : John and Irina Alecu keep bees on their farm near Innisfil, and in other bee yards close to wild flower fields and conservation areas. They sell honey, honey comb, bee pollen, propolis (raw and tincture), fresh frozen royal jelly, beeswax candles and also live bees. In addition, they have an on-farm egg grading station, and bring duck, goose and quail eggs to the market.See the vendor notebook entry
Contact: Phone: 416-819-2337 | Email: office@beesuniverse.com | Website: www.beesuniverse.com
---
Beretta Organics (certified organic): Mike and Cynthia Beretta farm in King township, an hour north of Toronto. They bring beef, pork, turkey, chicken, lamb and deli items to the market. Pre-orders are accepted up to 1:00 Tuesday. See the vendor notebook entry
Contact: Phone: 416-674-5609 | Website: www.berettaorganics.com | This month's order form: Order Form
---
Bestbaa Farm: Peter and Nicole Bzikot offer Milk, Plain Yogurt, Maple Yogurt, Feta, Ramembert, Brebettes, Eweda & other cheeses, of course all from sheep milk. Lamb, too. Best Baa will also be scooping many flavours of sheep's milk ice cream throughout the summer.
Contact: Phone: 519-848-5694 | Email: Nicole at nicole.bestbaa@hotmail.com
---
Brixton Grill: Jacob Saphra makes vegan BBQ, featuring seasonal market veggies, and homemade seitan sausages and burgers.
Contact: Email: jacob@saphra.net
---
ChocoSol : Michael Sacco and Mathieu bring chocolate foods, coffee and more: "ChocoSol is a Learning Community and Social Enterprise rooted in horizontal trading relationships between Southern Ontario and Southern Mexico. We make high quality organic dark chocolate foods fused with local flavours and initiatives. Our chocolate is stone ground fresh, gluten-free and nut-free."
Contact: Phone: 416-923-6675 | Website: www.chocosoltraders.com | Email: Michael Sacco at chocosol01@yahoo.ca
---
Country Meadows Gardens (certified organic): Angelos Kapelaris grows heirloom tomatoes, keeps laying hens, presses goat cheese, and brings olives and oil from his family's farm in Greece. See the vendor notebook entry and a Picture Gallery >>
Contact: Phone: 905-478-1201 | Website: www.countrymeadowsorganics.com
---
deFloured: Krista Tobias and Chris Brown make 100% gluten-free galettes, loaves, quiches, cookies and brownies that are delicious enough for everyone, featuring a seasonal selection of local and mainly organic ingredients. Contact: deFloured@gmail.com
---
Dufferin Grove Bakers community oven bread: (not certified: all flour and seeds and grains are certified organic but the oven is not certified). Breads include: grapeskin-sourdough, rye sourdough, Italian rosemary, Italian olive, artisan 6-grain, artisan pumpkinseed-sesame, raisin and others, along with cinnamon buns and pizzas with market toppings.
Contact: dufferinpark@dufferinpark.ca
---
Earth and City: Cassandra Rizotto and Lisa Sweetman make fresh, raw, vegan wraps, dips and sweets, using lots of ingredients from market farms. Contact: Phone: 647-801-0449 | Email: info@earthandcity.ca Website: www.earthandcity.ca
---
Earthly Paradise:(Fall and Winter) Each plant used in earthly Paradise's products is organically grown by us or sourced from ethical companies that share our vision of a beautiful and bountiful planet. Nourish your skin and your spirit with our products: Creams, Salves, Products for the Face, Teas. Contact Colette Murphy.
Contact: Phone: 416-504-1653 | Email: grow@uharvest.ca | Website: www.earthlyparadise.ca
---
Evelyn's Crackers: Dawn Woodward and Ed Rek bring savoury artisanal crackers, named in honour of their daughter, Evelyn, and made with local, organic and fair trade ingredients. They also make granola, shortbread cookies and pancake mix, and supply the market with Ontario flour from CIPM farm near Stirling. Contact: Phone: 647-448-0731 | Email: evelynscrackers@gmail.com | Website: www.evelynscrackers.com
---
Exact Edge: Any and all of your kitchen and garden tools (including push lawnmowers) can be expertly sharpened by Denzil, who attends our summer market. Contact: Phone: 905-715-3435
---
Feast of Fields Farm: near Jordan ON, Demeter-certified since 1996, and now also Local Flavour Plus certified. Laura Sabourin grows grapes, pears, peaches, raspberries, and blackberries. She also makes grape juice and preserves.
Contact: Website: www.feast-of-fields.ca
---
Field Sparrow Farms: near Bobcaygeon ON, Henry and Sarah Bakker raise pastured beef and Berkshire pigs, and offer a meat CSA. In season, they also bring pastured chicken from their Amish neighbours.
Contact: Phone: 705-341-6007 | Email: info@fieldsparrowfarms.ca | Website: www.fieldsparrowfarms.ca
---
Fish Shak: Alli Harris makes wild fish sandwiches, fish fritters and rotis, using many of farmer Ted Thorpe's vegetables throughout the summer. He also blends fresh and healthy juices and other cold drinks.
Contact: Phone: 647-778-4341
---
Forbes Wild Foods: (natural wild foods from Canadian sources) -- Jonathan Forbes offers dried wild mushrooms, wild rice, maple sugar, preserved wild foods, jams, mustards, chestnut flour, and more. Depending on the season, you'll find wild leeks, fresh mushrooms, nuts, and even Ontario pawpaws at their table.
Contact: Website: www.wildfoods.ca
---
Fun Guy Farms: Bruno Pretti and Paula Vopni are mushroom growers. They have many varieties of fresh mushrooms including shiitake and oyster, as well as mushroom pesto, crackers and Kombucha beverage. All their mushrooms grow on or are cultivated on wood, never on composted animal manures. Contact: Phone: 416-402-9755/416-963-5521 | Email:office@mycosource.com | Website: www.mycosource.com.
---
Growing Spaces is owned and operated by Blythe Weber and Adam Smith. Blythe grew up farming with her family near Ayton. The farm is a mixed operation, currently in transition to organic certification. They grow vegetables and fruits on the farm to make the many varieties of chutneys, pickles, jams and other preserves which they bring to the market. Blythe and Adam also help urban dwellers create edible gardens in Toronto.
Contact: Email:info@growingspaces.ca. | Website: www.growingspaces.ca
---
Kind Organics: Tamas and Sandra Dombi are partners in the co-creation of Kind Organics, originally formed in the year 1999 as a Demeter Certified Bio-Dynamic/Organic Farm in King Township. They are now located 40 minutes north of Toronto in the Holland Marsh. Kind Organics uses organic farming techniques only and is moving towards bio-dynamic farming. They grow Salad Blends, Sprouts, Wheat Grass, Micro Greens, Fine Culinary Herbs, Edible Flowers and various kinds of Baby Greens. Contact: Phone: 416-992-1444 | Email:kindorganics@gmail.com | Website and blog signup: www.kindorganics.ca
---
Knuckle Down Farm lives in the imagination of Jenny Cook as a mixed-use organic farm focused primarily on the production of vegetables. Jenny has been farming full time since 2010 and is currently Knuckling Down on one small acre of land at Reroot Organic Farm, where Caitlin Hall has been generous enough to provide her with some room to grow. Knuckle Down Farm hopes to grow food in a way that delights the palate, nourishes the soil and cultivates the future of Knuckle Down as a farm in its own right. Contact: Email: jenny.anne.cook@gmail.com
---
(Colette) Murphy: Spring and Summer, see Urban Harvest. Fall and Winter, see Earthly Paradise
Contact: Phone: 416-504-1653 | Email: earthlyparadise@ca.inter.net | Websites: www.uharvest.ca, www.earthlyparadise.ca.
---
My Little Dumplings: Bashir Munye makes dumplings of many varieties, inspired by local ingredients and world flavours.
---
Niagara Lavender Farms: Debbie Wiecha is a third-generation fruit farmer who produces a wide variety of tender tree fruits, berries, and lavender. Most crops are certified organic; some peaches are low-spray. Contact: Phone: 905-468-7482 | Email: mailto:niagaralavender@hotmail.com
---
Pine River Organic Farm: (certified organic)Bob Felhazi has a large asparagus planting, greenhouses, raspberries, and many varieties of vegetables on his farm near Alliston. His helper Helga represents him at the market. Contact: Phone: 705-424-0917
---
Plan B Organics: in West Flamborough, ON. Melanie Golba and brothers Alvaro and Rodrigo Venturelli have a fifty-acre farm of which 18 -20 acres are used to grow mixed organic vegetables to supply their CSA and markets. Another part of their land is a reforestation project. See the vendor notebook entry
Contact: Phone: 905-659-2572 | Email: info@planborganicfarms.ca | Website: www.planborganicfarms.ca
---
Shared Harvest Community Farm, Dunnville, ON: (certified organic) Kevin Hamilton manages this farm near the shores of Lake Erie, growing a wide range of organic vegetables, including unusual and heritage varieties. Look for lots of healthy ferments made from farm produce, and fresh & dried herbs on the table as well.
Contact: phone: 905-701-7255 | Website: sharedharvestdunnville.com
---
Sosnickis Organic Produce, Waterford, ON (south of Brantford): (certified organic) Ben and Jessie Sosnicki grow wheat, cabbages, corn, potatoes, tomatoes, and more. Jessie's family is Ukrainian and Ben's is Polish, so they also sell sauerkraut, perogies, cabbage rolls, and tomato sauce, made with their certified produce. Visit their blog for regular news from the farm: sosnickiorganicproduce.blogspot.com
See the vendor notebook entry | See the picture gallery from June, 2004>> | See the picture gallery from September, 2004>>
Contact: Phone: 519-443-5903 | Email: jb@sosnickiorganics.com | Website: www.sosnickiorganics.com
---
Thorpe's Organic Produce: near Millgrove, ON. Ted Thorpe, a fourth-generation Ontario vegetable-farmer, has a 32 acre-farm, of which 20 acres is a market garden. He grows all kinds of vegetables and herbs.
Contact: Phone: 905-689-2114.
---
Tibo Teas: Irene Orkin blends teas from a wide variety of indigenous plants and locally grown herbs, as well as ingredients from farther afield, creating therapeutic and tasty mixtures.
Contact: Email: tiboteas@live.ca
---
Urban Harvest:(Spring and Summer) Urban Harvest is dedicated to providing its customers with seedlings and garden supplies that promote ecological diversity and preserve the health of our planet. Our plant seeds and garden supplies are specially chosen for their qualities by seasoned urban gardeners. All of our seedlings are grown in or near the greater Toronto area to support our local economy. Contact Colette Murphy.
Contact: Phone: 416-504-1653 | Email: grow@uharvest.ca | Website: www.uharvest.ca
---
Woolerdale Organic Farm: (certified organic) Anne and John van der Heyden and their daughters grow asparagus, salad greens, storage vegetables, berries and more on their self-sufficient organic farm in the rolling Murray Hills of Northumberland County.
Contact: Phone: 613-398-6421 | Email: woolerdalefarm@yahoo.ca
---
Ying Ying Soy Food: Ming and Christy make many delicious varieties of tofu, using traditional, artisanal methods, and non-GMO soy organically grown by Ontario farmer Marcus Koenig. If you've only eaten supermarket tofu, come taste the difference. Contact: Phone: 905-847-5592 | Website: www.yingyingsoyfood.ca