Examples From Elsewhere | Outdoor Spaces >
Examples we have found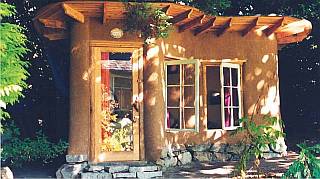 The "Examples" pages show pictures of cob structures elsewhere, and give us ideas of what we could do here.
Folder contents
---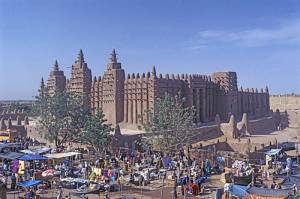 The largest mud structure in the world. From the website:
The Great Mosque is built on a raised plinth platform of rectangular sun-dried mud bricks that are held together by mud mortar and plastered over with mud. The walls vary in thickness between sixteen and twenty-four inches, depending upon their height. These massive walls are necessary in order to bear the weight of the tall structure and also provide insulation from the sun's heat. During the day, the walls gradually warm up from the outside; at night, they cool down again.
Read more on the sacred sites website. Also see the Wikipedia entry.